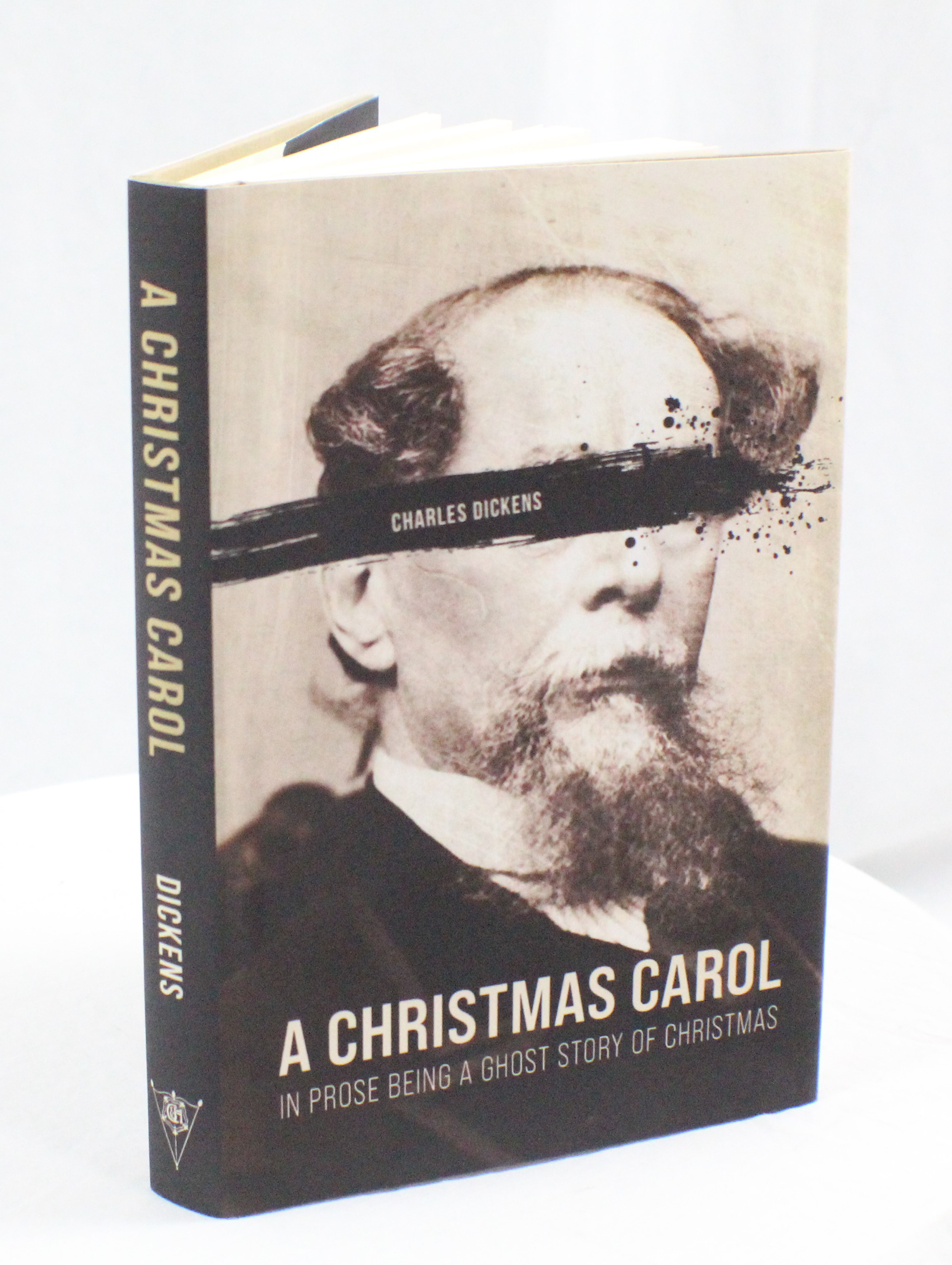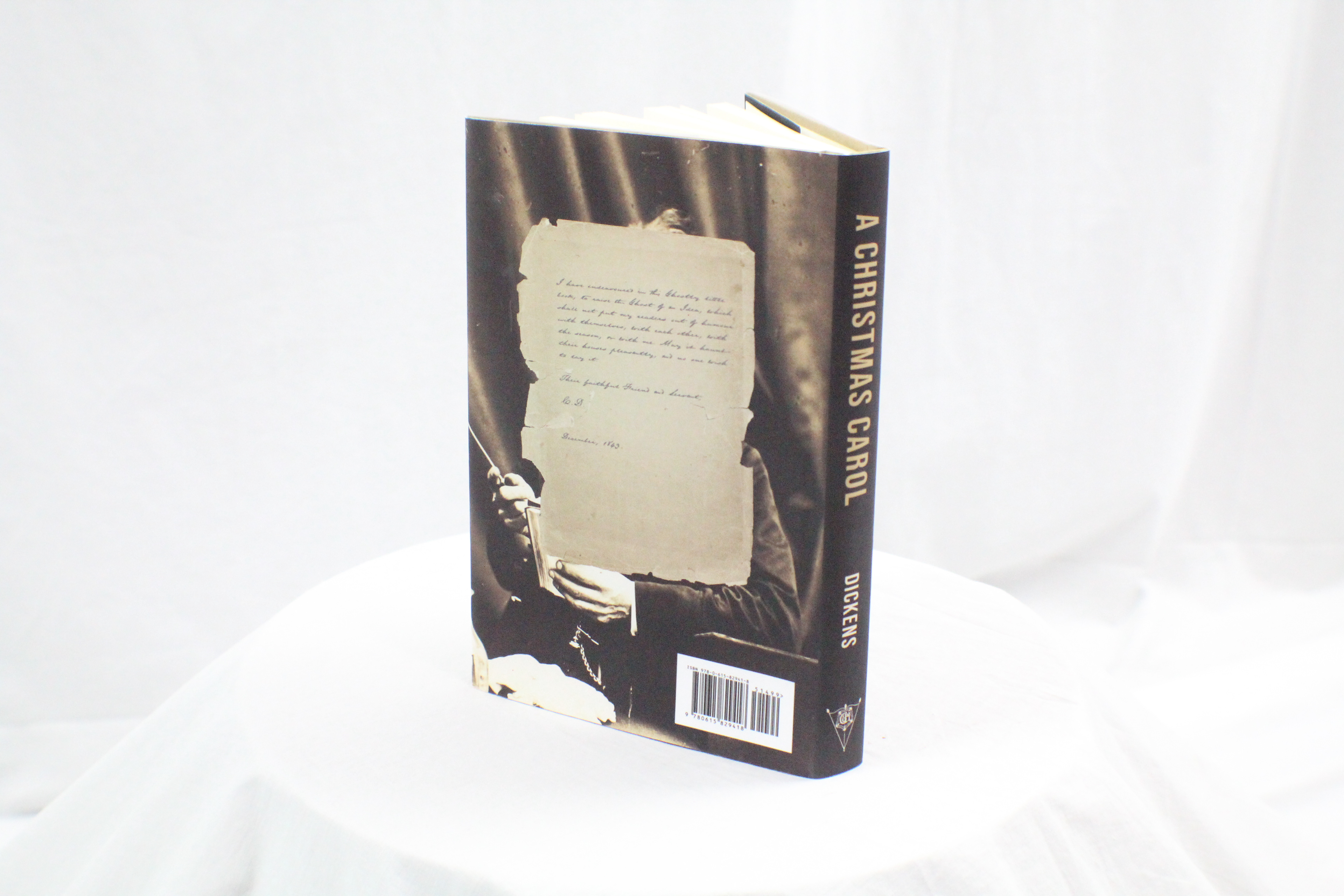 A Christmas Carol was written in 1843 by Charles Dickens. The Novella tells the story of Ebenezer Scrooge, a miserly penny pinching man who hates Christmas and anything happy. On Christmas Eve night, Scrooge is reformed through a series of ghostly visits. 

My concept was driven by my belief that the message of  A Christmas Carol should be internalized by everyone. The cover features Charles Dickens' obscured face on the front cover, the back cover, and the back inside flap. Dicken's eyes are covered in order to allow the viewer to see themselves in the place of Dickens as he represents the character of Ebenezer Scrooge. 
I made a point to stay away from prototypical representations of Christmas because I believe that the lessons from of A Christmas Carol should be learned from all year long.