Written and Directed by Bernardo Britto for Cake on FX
Producer - Seth Nicholas Johnson
Executive Producer - Matt Thompson
Supervising Producer - Patrick Piper
Associate Producer - Matthew Branham
Production Managers - Alice Chang, Anna Jordan
Production Coordinator - Michael Trobiani
Lead Animator - June Kind
Animator - Chris Alvarez
Conform Editor - Pierre Cerrato
Composer - Spencer Thun
Sound Design & Mix - Ryan Billia, JC Richardson
CONCEPT
This short film tells the story of a normal goose with a normal life
—until tragedy strikes on Jan. 15, 2009. The narrative is conversational and observational, featuring the goose giving details about his life and surroundings. The overall feeling of the piece is very similar to Wes Anderson's films (see Isle of Dogs and Fantastic Mr. Fox). The story is a beautiful display of different perspectives that go untold. It's unexpected, creative, and relatable. 
This piece looks hand drawn, but I would bet that the shaky lines comes from a separate post-production effect. I could be wrong, but the regularity of a lot of the shakes leads me to believe that the original cell animated piece is much more crisp than the final output. I think the effect adds to the narrative, creating a more organic feel.
The muted colors really sell the idea that this story is happening in the winter in New England. The character design is simple, but not comprised of the traditional flat vector style where people have small heads and huge bodies. Overall, the design is a refreshing throwback to 2D animated movies while holding on to a new kind of narrative style.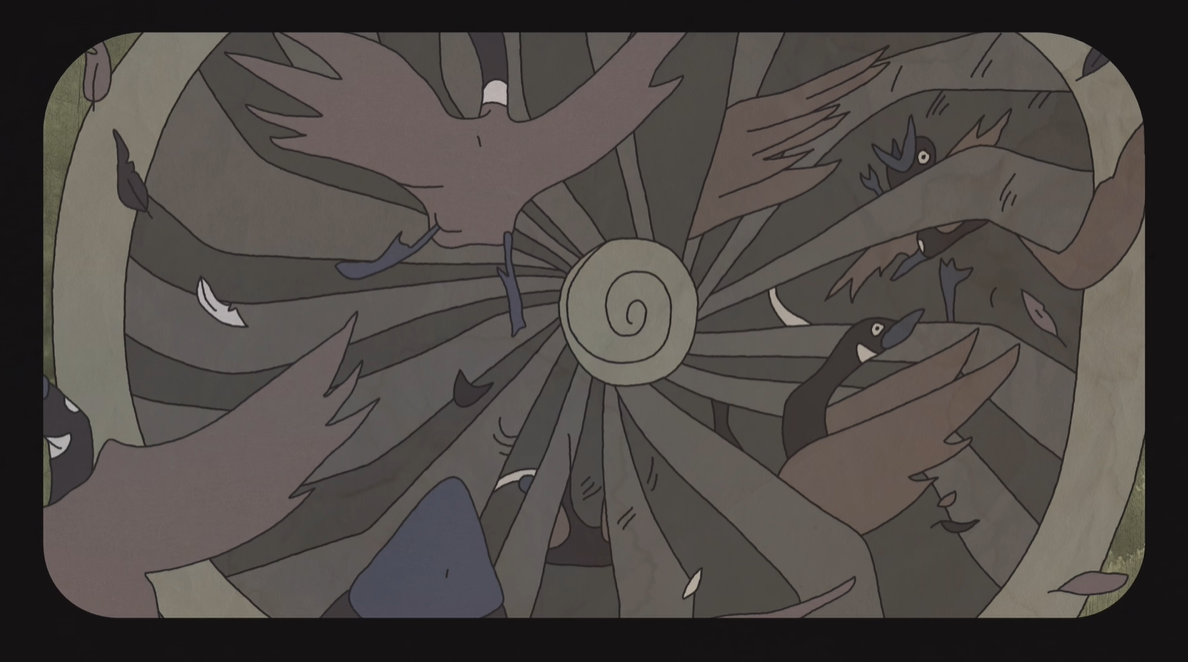 ANIMATION
I think the strength of this piece comes from the narrative, but the animation completely supports that strength. The hand drawn look is nice and the motion is well executed. Some of my favorite moments were these: